Strategic Solutions Financial Services, a Chartered and Award-winning financial planners celebrates a decade in business. The company is commemorating the milestone with a charitable donation of £10,000, giving away £1,000 to 10 local charities in Dorset and the surrounding area.
Our passion for helping the local charities is driven by Strategic Solutions' Community Foundation, which offers Advisers a voluntary scheme to give up part of their gross income to contribute to a charity fund, which in turn is matched by the company. Recent projects include supporting the Dorset Deaf Children's Society, life skills charity Safewise and financial education projects throughout secondary schools in Dorset and Devon involving David Thomas.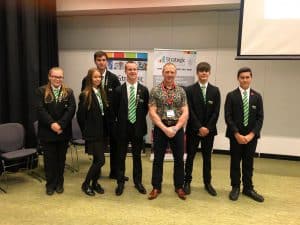 Jeff Steninger, Chairman of the Community Foundation comments, "Strategic Solutions Financial Services will be celebrating its 10th Anniversary in November and the Community Foundation set up by the company will be marking this event by donating £1,000 to 10 local charities within the areas that we work. Our Foundation has already supported a number of local good causes and we now want to continue this especially in these very difficult times by giving back to organisations local to us and putting a smile back on people's faces."
SSFS opened its doors in 2010 when its four founding partners Kevin Forbes, Allan Cruse, Giles Wellington and Jefferson Fawcett, all with backgrounds in Finance, came together to create the Chartered, Award-Winning financial firm based in Bournemouth, Dorset.
Allan Cruse, Partner at Strategic Solutions comments, "On this special 10th year anniversary, we want our clients to know that their trust and support has always been the biggest driver for our continued success. And to our team, you all deserve a big round of applause for all your hard work and unconditional dedication. Congratulations and thank you all for being a massive part of the journey. "
The company now employs a total of 22 financial advisers with 11 that have qualified to Chartered status. The firm currently has over 4,000 active clients and has helped over 30 small and local charities with regular donations over the 10 years.