17th November 2010 is the date Strategic Solutions was authorised to give independent financial advice and as we turn 10, we have taken time to reflect on what has (and what hasn't) happened in that period. The partners in the firm each has over 25 years' experience as financial advisers but decided in 2010 we had tired of the reputation of some other firms and financial services in general. We wanted to set up a firm of a new breed of professional financial planners at the heart of the community we worked and lived in and importantly that didn't discriminate against people who weren't deemed 'profitable' enough to deal with, the only metric some organisations cared about.
In many ways the world today very closely resembles when we started, in others it doesn't!
In politics, Barack Obama was US President and the UK Coalition government was headed up by David Cameron and Nick Clegg, Ed Miliband forming the 'Opposition'. We launched Strategic into a period where the use of portmanteaus was rife, the incumbent then being (the now almost forgotten) 'Grexit' situation. We saw that off as a firm and watched Brexit unfold before our eyes, a story that has run and run – and probably for jobs and investing has plenty more twists in its tale and still definitely has an impact on how we are positioning our clients hard-earned savings and pension funds.
We have gawped open mouthed at the POTUS social media activity since the arrival of Donald Trump, tried to work out what those comments mean, then once we work that out, what it means to our clients. His race has now been run, however he's been a huge impact on global investing in the latter part of the 'teens' and a serious matter. Also he has been extremely entertaining – as John Mulaney superbly put it 'it's like watching the story of a horse loose in a hospital' you kind of know everything will be ok in the end, the horse will move out, but until then you never really know what on earth is going to happen next. We have tried not to react to the stories of what the 'horse' is doing today but rather focused on what it will all look like in the end when constructing and reviewing clients investments.
Aung San Suu Kyi was released from house arrest to much global joy in the days leading up to our authorisation, the last 10 years have seen a rapid fall from grace for the Nobel Peace Prize winner. There have been many cries to remove the honour, showing how hard research and due diligence is for huge organisations like Nobel as well as your local and friendly financial planner and shows past performance really is no guide to the future.
Continuing the rise and fall theme, November 2010 saw Seb Vettel win his first ever (and Red Bull's first) F1 drivers' championship.10 years later we have seen his stock drop at the same rate as Lewis Hamilton's meteoric rise recently breaking the record for the most number of victories – having only held 14 before Strategic existed. Rihanna sat at the top of the UK charts and England men's football celebrated our existence traditionally, with a 1-2 loss to France. Kara Tointon Rumba' d her way to the Strictly Glitter Ball Trophy, seeing off the challenge from Ann Widdecombe amongst others!
Rise and Fall (Part 3), Eddie Howe was Bournemouth manager in League One having just been promoted, and he has since left, come back and now left again in 2020. The Cherries have spent 50% of the life of Strategic Solutions in the Premier League. Let's hope they spend some more very soon!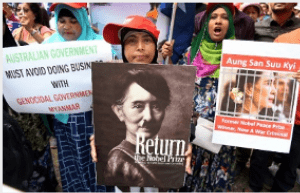 One regret we have is that Sir Norman Wisdom didn't see us authorised, having died in October, we are pretty confident he would have liked us lot! In happier news though Prince William and Kate got engaged the day before our announcement, rather hogging the celebration-themed headlines from us. 2020 has been a less happy year for the Royal Family, with Harry stepping back from public duties and Prince Andrew's controversy still rolling. The Queen though has celebrated 8 great-grandchildren in the last 10 years and parachuted into the London Olympics amongst other things.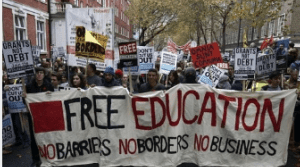 Students were hitting the headlines in 2010, protesting the rise in fees from £3000 to £9000 per year. Back then they were being asked to pay a maximum of one percent above bank base rate (1.5% at the time, 1.1% now) but post 2012 student loans are currently charged at an astonishing 5.6%. Although the maximum fees haven't increased much in the last 10 years, the rate has become eye-watering and will have a huge impact on their lives for a very long time. Students never seem to get much sympathy, but we all need to encourage them to do well, they will be the ones paying our state pensions in years to come!
It's been a turbulent decade for investors! The Bank of England base rate was already very low for over a year (after the Financial Crisis) with many arguing at that time there was only one way to go from a 0.5% rate. (It didn't, it went down to 0.1%). National Debt had soared during the same crisis and was at an all-time high of £1.2 trillion and the government promised the austerity measures we were going through would reduce it (it didn't, it went up and now over £2tn).
The UK leading share index, the FTSE100 was still recovering and sat at just under 5700. At the time of writing it sits just under 5700, every day sees a big movement though. It peaked in the last 10 years in May 2018 and with all that has happened recently it may come as a surprise the low point was at the end of 2011, a trough nearly touched again in March this year. In the whole existence of Strategic, the FTSE100 has just lost money, although you could have picked up over 40% from dividends along the way if you were wise.
The rate the UK government would have paid to borrow money from you for 15 years was a whopping 3.5% in 2010, that has now plummeted to a miserly half a percent, even the National Savings ISA cash rate was 2.5% back then, it's just dropped to 0.1%. In better news, inflation was 4.7% in November 10, only 1.1% last month – better news that is for those with assets, but much worse news for those with debts though as no helping hand eroding away the real value of their debts.
One area of investing (other than Big Tech) though that has shown real momentum is SRI, or Socially Responsible Investing. In the last decade we've all been protested at by Extinction Rebellion, told off by Greta and now gently crooned by Sir David Attenborough into considering our impact on our planet and on our species. We are arranging more and more of our clients investable assets into areas that not only have the potential to improve their wealth, but the potential to help the world. We feel this will be the biggest change moving forwards as many more people want to invest this way. No longer seen as an investment folly for 'tree-huggers' or other such unflattering names, SRI investing has even begun to outperform its traditional rivals, something unlikely to reverse once the massive tide of mainstream cash starts to flow into it.
From our formation in 2010 we have had many milestones, in 2012 we were awarded Corporate Chartered Status, an award only given to a handful of firms for demonstrating higher qualifications and ethical practice. We have maintained this annually adjudicated status ever since. In 2014 we won our first ever Citywire Top 100 award, (given to the best 100 Financial Adviser firms in the UK) and we are one of only 13 firms to have held it every year since then. We were also the first firm in MoneyFacts' distinguished history to be awarded the Investment Adviser of the Year twice and we've picked up their Retirement Adviser of the Year, alongside prestigious awards from Money Marketing, a couple of 'Adviser Firm of the Year' wins from MoneyAge and Professional Adviser apiece, many individual awards for the team members and several others including a shortlist at the Dorset Business Awards.
We've grown organically and encouraged the whole team to develop themselves throughout the period, now managing over £600,000,000 of local money for local people. We are very aware of our position in the community and don't take it for granted. We have invested in succession plans, to ensure our clients are looked after for many decades to come, with the average age of qualified advisers in Strategic only rising by two years over the past decade (when logic would have suggested it should have been 10!)
In the last couple of years, we have been very proud to set up our Community Foundation where our team give money and time (around £35,000 per annum) and the firm match it. This has led to some great projects – although hampered by COVID 19 (nearly made it to the end without a mention, damn it!) such as
· Donating around £9000 to Dorset Deaf Children's Society during the period,
· Helix – where we fitted out a sensory room in Ringwood for young adults with learning difficulties,
· Safewise – sponsoring educational material and helping with building a 'financial safety' program,
· 'David Thomas Tour' where we put a double Guinness Book of Records world memory man in front of over 6000 schoolchildren in our region presenting them with memory tips and motivational stories
and many more projects. In fact, for our 10th anniversary the team are arranging to help 10 local projects with £1,000 each to commemorate the occasion.
The future looks great for the firm, we continue to invest in quality younger and more diverse staff who add massive value to Strategic and our clients and therefore increases the number of people we are able to help. The markets will look wobblier and wobblier, the speed of information means that market volatility and shocks will continue to accelerate, both in frequency and severity, but with cash paying almost zero – investing in them seems to be the only game in town for the long term.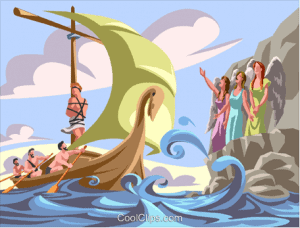 Our role it appears will look even more like that of Odysseus navigating the Sirens, we will (metaphorically) strap ourselves to the masts of our clients' ships and ignore the fake but enticing noise of those looking to distract us and drag us onto the rocks and ruin, hopefully guiding everyone to calmer waters and on to their desired destinations. The next decade for investors is unlikely to be anything other than even more turbulent and it's imperative to not lose sight of what the long-term goals are. Then to be invested appropriately in assets that are diversified and constantly monitored and lovingly nudged and nurdled upwards with the grace of a Test Match innings, not thrashed away at and wildly knocked around like the sex and violence of a Twenty20.
If you don't think you or your loved ones have the right person (or indeed any person) strapped to their financial planning mast right now to help you move forwards, or if you want to know more about sustainable investing portfolios or our Community Foundation, then please get in touch with us at hello@ssfs.co.uk for a chat. Or follow us on all the normal social media channels.
PS, of course in between getting this approved and publishing the markets have jumped up with the positive vaccine news. This volatility does emphasise the point above and is of course good news, if not a tad annoying.